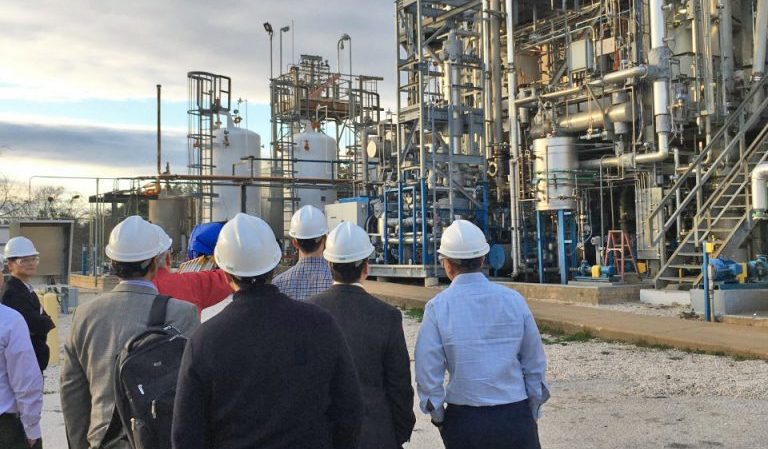 Job Board
For a list of student and employment opportunities with the Gulf Coast Carbon Center visit our Opportunities page.
Keep an eye on this page for the latest career openings in CCS.
---
Career Resources
The following resources were compiled by Timothy Shin on LinkedIn:
Apply for remote exploration projects here.
For some networking and resume and interviewing support in Houston, visit the Energy Job Search Team.
To hone your subsurface skills, find a list of free datasets and software here.
Find a basin analysis course here and a log analysis and petrophysics course here.
---
Internships
The CCS Fellows Program
In 2021, there is an immediate opportunity for fellows interested in the intensive study of the initial and pending development of private CO2 storage projects in the California Delta region. Lawrence Livermore National Lab (LLNL), in conjunction with the Livermore Lab Foundation, is launching an inaugural 2021 summer internship program. The new CCS Fellows collaborative will examine real and timely issues related to CCS and opportunities in California with the hope that CCS best practices can be applied nationwide. The interns will receive mentorship from LLNL technical experts and LLF project managers and communications professionals.

Up to four upper-level or graduate students at UC Merced, University of Texas at Austin, or Oklahoma State University will be selected for the initial 2021 cohort. This paid internship will be remote in Summer 2021. To receive more details on this opportunity and/or to apply, please contact Sally Allen, Executive Director at Livermore Lab Foundation at sally@livermorelabfoundation.org. The deadline to inquire is March 30, 2021.
---
Job openings
Company: Clean Air Task Force
Position: Staff Geoscientist
Location: Unknown
Apply here
Company: Energy Resources Management (ERM)
Position: Low Carbon Energy Transition (LCET)StaffConsultan
Location: Texas and Louisiana
Apply here
Company: The Organisation for Economic Co-operation and Development & International Energy Agency
Position: Energy Analysts – Carbon Capture, Utilisation and Storage
Location: Paris, France
Apply here
Company: Oil and Gas Climate Initiative
Position: Investment Director, Initiatives
Location: U.S.
Apply here
---
Past openings
Company: Global CCS Institute
Position: Senior Client Engagement Lead
Location: Houston, TX
Apply here
Company: Global CCS Institute
Position: Senior Advocacy and Communications Adviser
Location: Washington, D.C.
Apply here
Company: Carbon Clean
Position: Business Development Representative
Location: Temporarily remote
Apply here
Company: Oil and Gas Climate Initiative
Position: Low Carbon Programme Manager, CCUS
Location: U.S.
Apply here
Company: ClearPath
Position: Analyst (Carbon Capture & Removal)
Location: Washington, DC
Apply here

Company: The U.S. Department of Energy (DOE), Office of Fossil Energy, National Energy Technology Laboratory (NETL)
Position: Carbon Storage Technology Manager
Location: Pittsburgh, PA; Morgantown, WV; Albany, OR; Houston, Texas
Apply here as a Physical Scientist OR here as a General Engineer

Company: Oil and Gas Climate Initiative
Position: Business Development Director
Location: Houston or London
Apply here