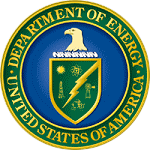 As part of the American Recovery and Reinvestment Act, DOE/NETL has invested in research in carbon capture and sequestration technology and education. Funding for three separate projects was awarded to researchers at the Bureau of Economic Geology.
BEG received a grant totaling more than $1.3M over 36 months in the area of Monitoring, Verification, and Accounting (MVA). Investigators will use new technology to acquire three-dimensional multi-component seismic data across brine-filled strata that can be used for CO2 storage. The data will be processed and interpreted using rock physics principles to show that the combination of compressional and shear seismic attributes provides more rock, fluid, and geologic information to use in MVA tasks than does the use of compressional seismic data alone.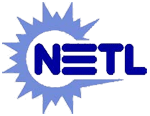 In the area of Risk Assessment, GCCC received nearly $2M over a 24 month period. The project will quantify the risks associated with CO2 storage in brine reservoirs by (1) employing Bayesian inference techniques, (2) learning from the safety record of the CO2-EOR industry, (3) using expert panels drawn from industry and non-governmental organizations to evaluate programmatic risks, (4) examining the risks produced by CO2 dissolution and pressure fields associated with injection into brine reservoirs, and (5) assessing the consequences of potential CO2 leakage on water ecology and energy resources.
The University of Texas was awarded nearly $1M over 36 months in the area of Regional Sequestration Technology Training Projects. This project will create an alliance for Sequestration Training, Outreach, Research and Education (STORE), as part of the Gulf Coast Carbon Center, to promote the transfer of scientific knowledge and applied engineering technologies related to CO2 storage in the Gulf Coast region. The focus will be on four primary objectives needed for emerging CCS industry in the Gulf region including sequestration workforce training, public outreach, research and technology dissemination, and workforce pipeline education.
August 27, 2009