Knowledge Sharing
Continuing efforts to transmit GCCC research results to stakeholder groups though diverse effective communication strategies are outlined in this theme. The selection of outreach activities that GCCC will participate in will be guided by the following criteria:
High-profile programs that engage key stakeholders, decision-makers, informal and formal education professionals and students, relevant industry and regulatory participants, or new programs that have the potential for filling a gap.
Relevant to topics in which we conduct active research as informed by the other themes.
Provide peer review.
Engage prospective sponsors or attract sponsored research
Enhance the reputation of the GCCC.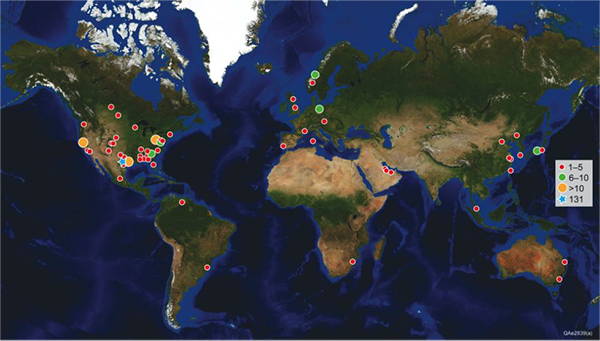 Activities under this theme include:
Student training: partial support for 2-6 students and post docs per year on research projects. Typically student topics support completion of elements of the three-year plan.
Participate in selected peer and expert reviews
Presentations and events at meetings and workshops: GCCC support allows for dissemination of many projects and studies undertaken by staff and students and supports project development.
Develop and maintain selected outreach collaborations
Participate in preparation of the ISO 265 CCS standards.
Training and education through organizations that engage CCS stakeholders
Develop and maintain an active website: www.gulfcoastcarbon.org includes:

News and Events
Bookshelf for public posting publications and selected presentations
GCCC Forum, which is a password-protected site for sponsor access
Technical project area
Quarterly newsletter provides sponsors with the newest GCCC information ahead of the general public.
Blog provides discussion of issues relevant to our research
Outreach through STORE www.storeco2now.com and www.co2facts.org
Seek additional funding to support CCS outreach and policy-relevant research