Comments on Geologic Parameters
06 Continuity:
Compartmentalization is related to depositional facies and percent shale. A recent analysis of the south Texas Frio fluvial-deltaic play (Knox and others, 1996) provides a strong model for how to determine reservoir heterogeneity using facies and play analysis.
06 Map: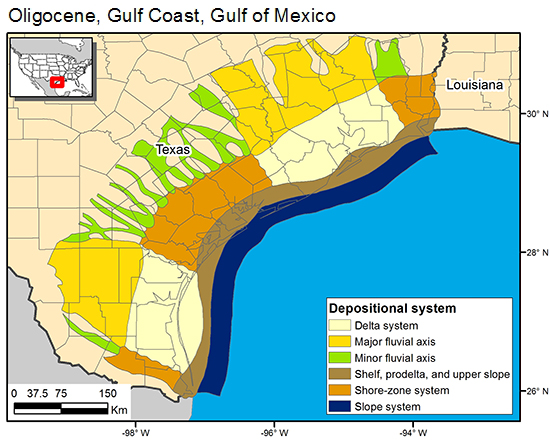 06 Reference:
Knox, P. R., Holtz, M. H., McRae, L. E., Hentz, T. F., Paine, J. G., White, W. G., and Chang, C.-Y., 1996, Revitalizing a mature oil play: strategies for finding and producing unrecovered oil in Frio fluvial-deltaic sandstone reservoirs of South Texas: The University of Texas at Austin, Bureau of Economic Geology, final report prepared for U.S. Department of Energy, Bartlesville Project Office, under contract no. DE-FC22-93BC14959, 178 p.