Comments on Geologic Parameters
08 Continuity of Top Seal:
The Kiamichi may be discontinuous at faults and along the flanks of diapers.
08 Map: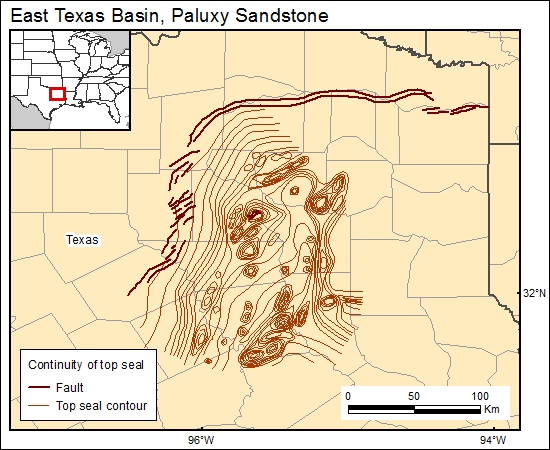 08 Reference:
Jackson, M. P. A., and Seni, S. J., 1984, Atlas of salt domes in the East Texas Basin: The University of Texas at Austin, Bureau of Economic Geology Report of Investigations No. 140, 102 p.