Comments on Geologic Parameters
04 Net Sand Thickness:
We digitized (c4woodbineg) and gridded the generalized net-sandstone map presented by Oliver (1971). More detailed data are available at field scale and by interpreting finer stratigraphic elements within the Woodbine.
04 Map: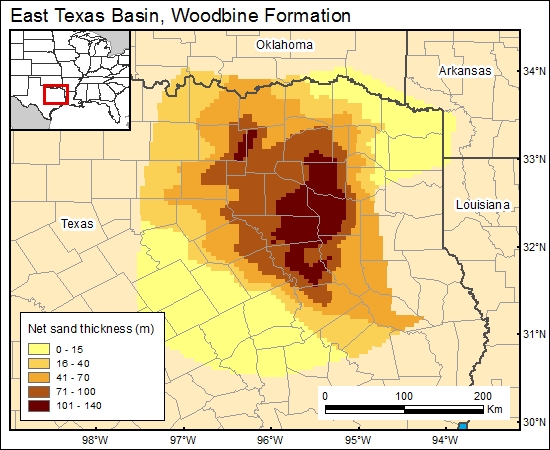 04 Reference:
Oliver, W. B., 1971, Depositional systems in the Woodbine Formation (Upper Cretaceous) northeast Texas: The University of Texas at Austin, Bureau of Economic Geology Report of Investigations No. 73, 28 p.