Comments on Geologic Parameters
14 Porosity:
The distribution of porosity values in the Navajo Sandstone in eastern Utah was presented by Freethey and Cordy (1991). Values of 20 to 30 percent are typical for these mature eolian sandstones.
14 Map: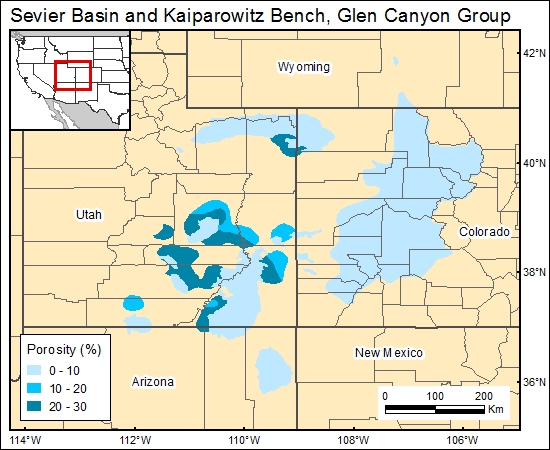 14 Reference:
Freethey, G. W., and Cordy, G. E., 1991, Geohydrology of Mesozoic rocks in the Upper Colorado River Basin-excluding the San Juan Basin-in Arizona, Colorado, New Mexico, Utah, and Wyoming: U.S. Geological Survey, Professional Paper 1411-C, 118 p.